Near PEGON, you can find many activities
PEGON is in the hearth of lot of places and activities in the region.
__________________________________________
Marais Poitevin, Green Venice
French second wetland area on the Marais Poitevin is a composite territory of about 100 000 hectares, located in three departments (Charente-Maritime, Deux-Sevres, Vendee), which puts it at the forefront of "the Swamp West "territory entirely shaped by man, the Marais Poitevin has well-typed and complementary backgrounds, as well as exceptional biological value.
AUNIS and Marais Poitevin famous places to Discover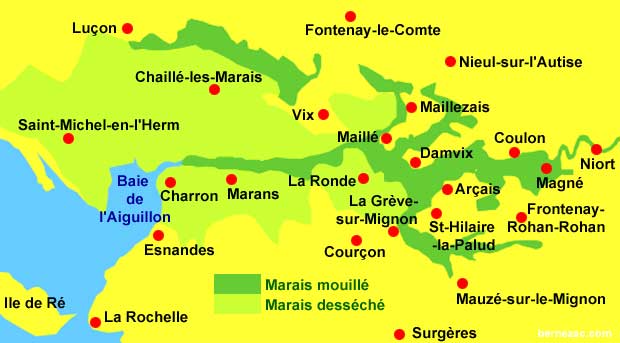 Carte du Marais Poitevin (+)
Visit Charente maritime region
La Rochelle (~25mn) with its famous Aquarium
| | |
| --- | --- |
| The famous Aquarium is a place to visit during your stay in PEGON (Charente-Maritime). To see sharks, and fish... | La Rochelle |
Ile de Ré (35 mns) a famous place to visit
Off the coasts of Charente-Maritime, Ile de Re, called "The White Island", is best explored by bike. Village side, it is characterized by its white houses with green shutters lined with hollyhocks. For nature lovers, dunes and salt marshes are inseparable "rétais" landscapes.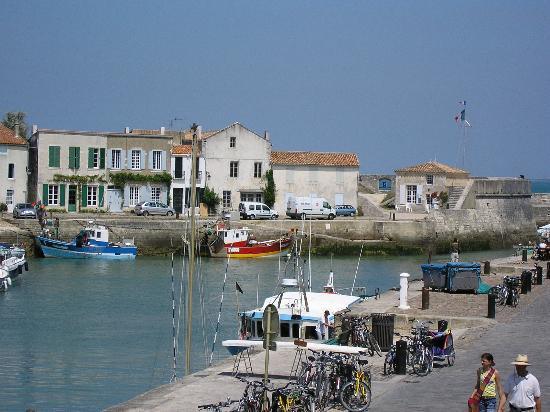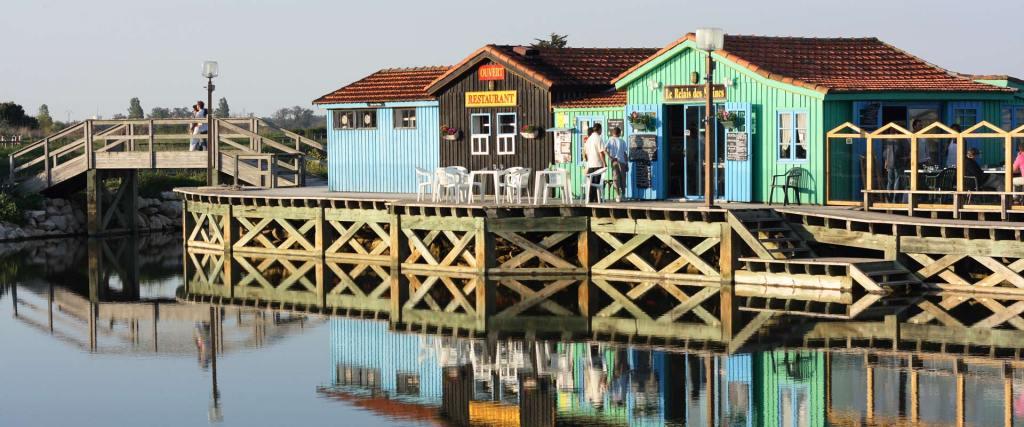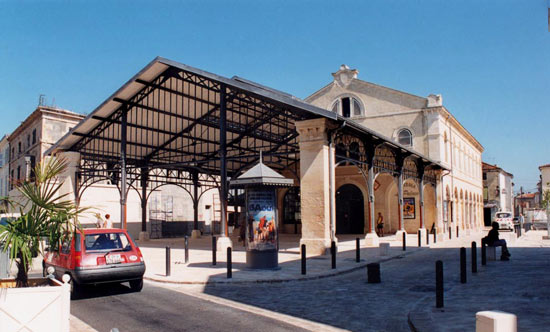 Les Halles de Surgères
Circuits bike trails around Surgères.
Fouras (1h)- Plages and Island Aix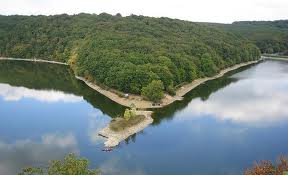 Lake is a beautiful lake Mervent dam Vendée over nearly 130 hectares located in the heart of a forest of 5000 hectares.
A varied range of leisure awaits you: swimming, pedalos, windsurfing, dinghy sailing, canoeing ...
Grand plage à 40mns de nos gites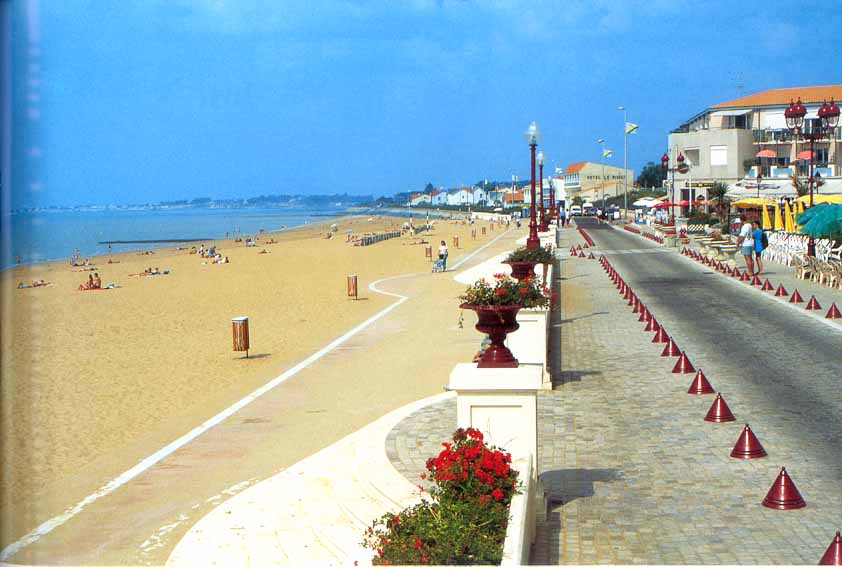 Futuroscope at 1h15 with highway A10
Stories immersive giant-screen, thrill rides, interactive tours, outdoor activities and night shows ...
Futuroscope, live different experiences!
Bordeaux (2hours and 20mns) and its vineyards
Golf Niort least 30kms and just 30 minutes from PEGON
Adress :
Chemin du Grand Ormeau
79000 NIORT

Golf de la Rochelle barely 45mns of PEGON
Facing the Ile de Ré and the Bay of Aiguillon, this course iodized has all the qualities of a true Scottish links ...
Club house view is breathtaking. The restaurant, with large windows, can appreciate the evolution of the players while enjoying the dishes prepared by our talented chef. The bar and lounge to the cozy atmosphere, welcome your relaxation.
Golf Trousse Chemise, Ile de Ré,
| | |
| --- | --- |
| Located on the island of Ré, golf Trousse Chemise offers a 9-hole course, a putting green, an area of ​​approach and departure bunker, a practice of marsh and Pro-shop. | |
Palmyre Zoo at about 1:30 Domaine de PEGON
| | |
| --- | --- |
| Visiting a zoo is a goal to walk home relaxing and exotic, a window on the wildlife of the five continents which every year attracts millions of visitors from around the world. But far from resting on the laurels of their success, the zoos of the third millennium are given a mission to actively participate in the protection of rare or endangered. Originally created to entertain kings, they became real sites of education and awareness of environmental issues. Without them, some species have even disappeared. | Acces map (+) |
Why not take a horse ride ...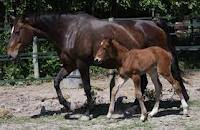 La Colline des Frettis
75, rue du Plessis
85420 - Bouillé Courdault
Tél : 06.69.74.80.86
Mobile : 06.32.11.13.79
Courriel : lacollinedesfrettis@hotmail.fr



MOULIN DE TRIC TRAC
17700 ST GERMAIN DE MARENCENNES
Téléphone : 05.46.68.82.04

SOCIETE HIPPIQUE SUD VENDEE
85420 DAMVIX
02 51 87 13 89
06 80 04 34 18
http://www.sh-sud-vendee.ffe.com/



Domaine de la Reposée
chemin de la reposee
79210 Mauzé-sur-le-mignon

Les Cavaliers du Plaisir
le plaisir
17700 Saint-georges-du-bois

Rivasseau Elodie
1 route de toucherit
17290 Ardillières





link to clubs of Poitou Charentes
Famous show the Puy du Fou ...
Get ready to travel through time!
The big Parc Puy du Fou

More than a park, a unique experience!
At the heart of a centennial forest, the Puy du Fou® is a unique place for an unforgettable stay with family or friends.
Beautiful nature shows, and propel you through the centuries for an experience you will never forget.
Exit the twenty-first century and set off for adventure!


Locate Puy du Fou
Local products ... THE FARM MANTELLERIE, educational farm
Guillaume BICHON
LA FERME DE LA MANTELLERIE
36 rue de la mantellerie
79160 SAINT POMPAIN

tél.: 05.49.25.04.81 / 06.79.15.00.27
site: www.lamantellerie.com